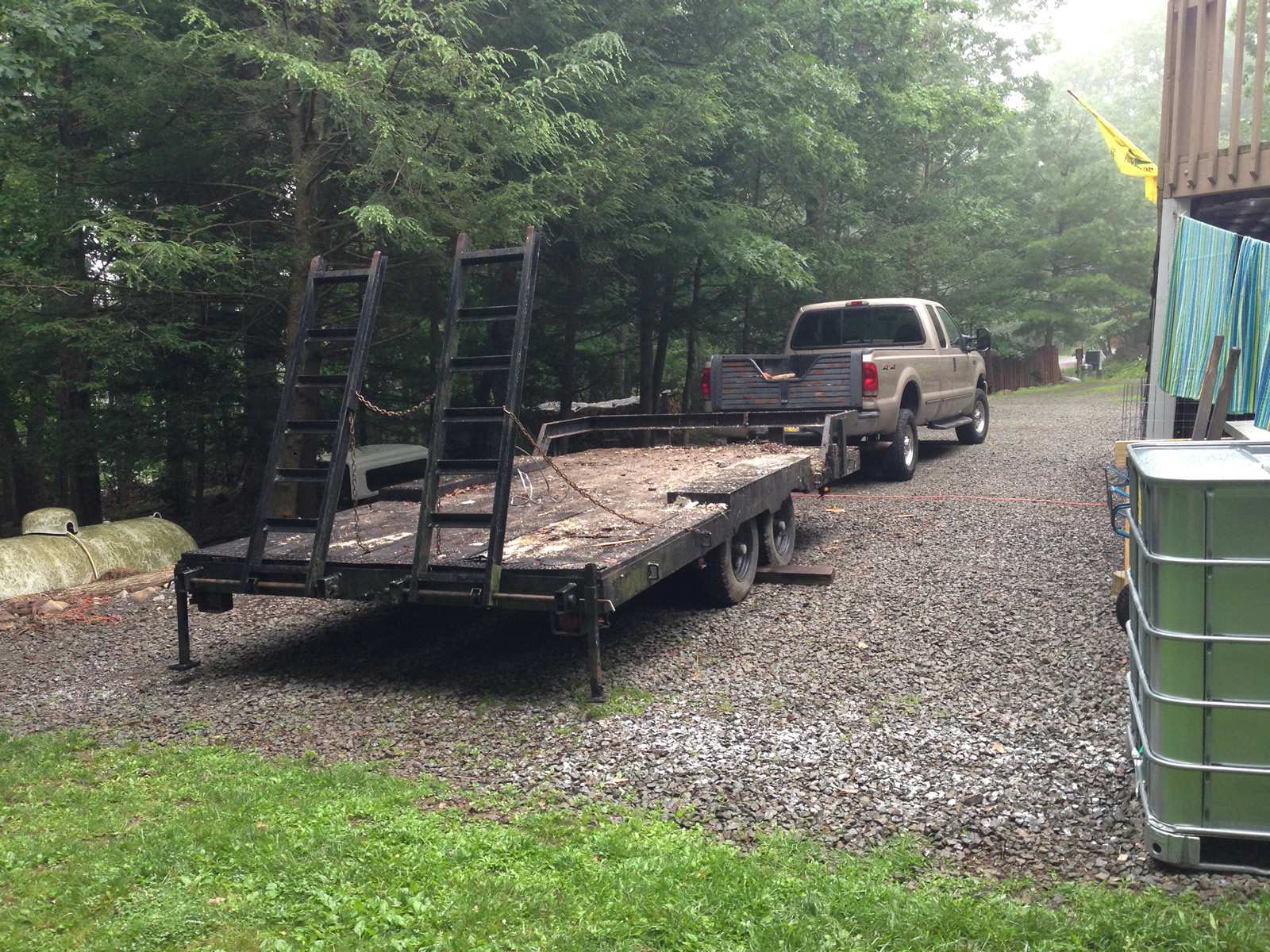 This is the trailer the day we brought it home.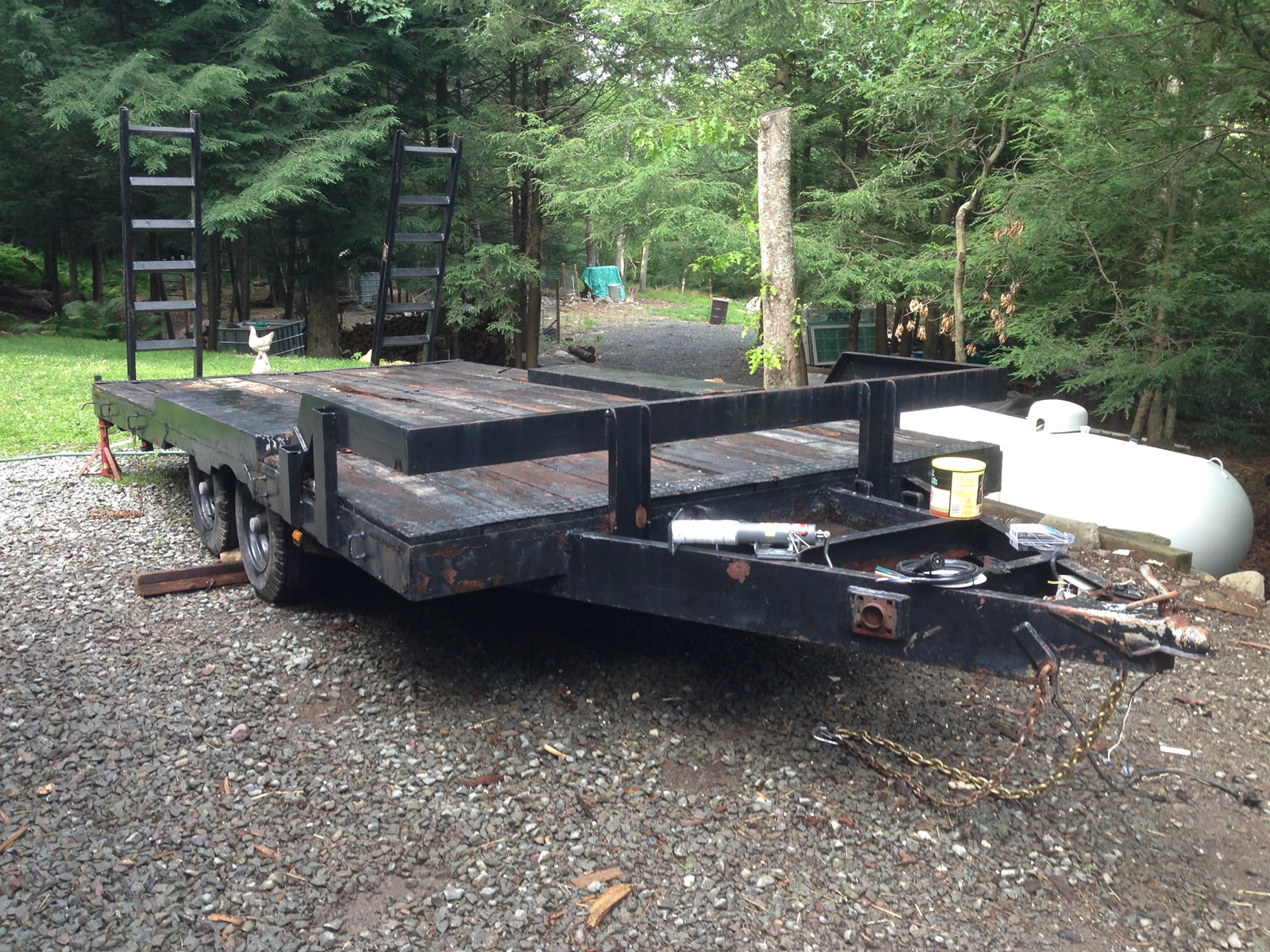 After a pressure-washing.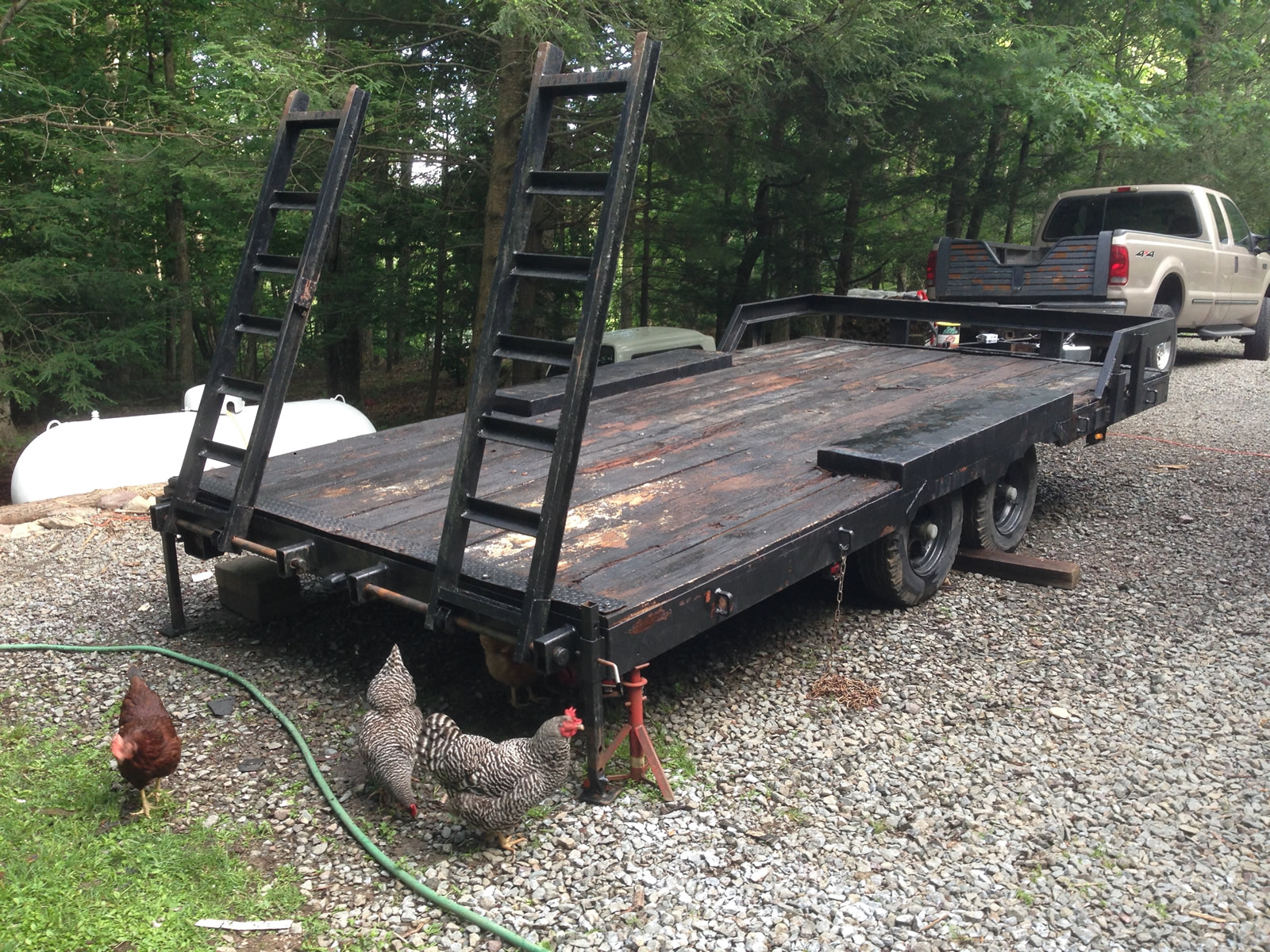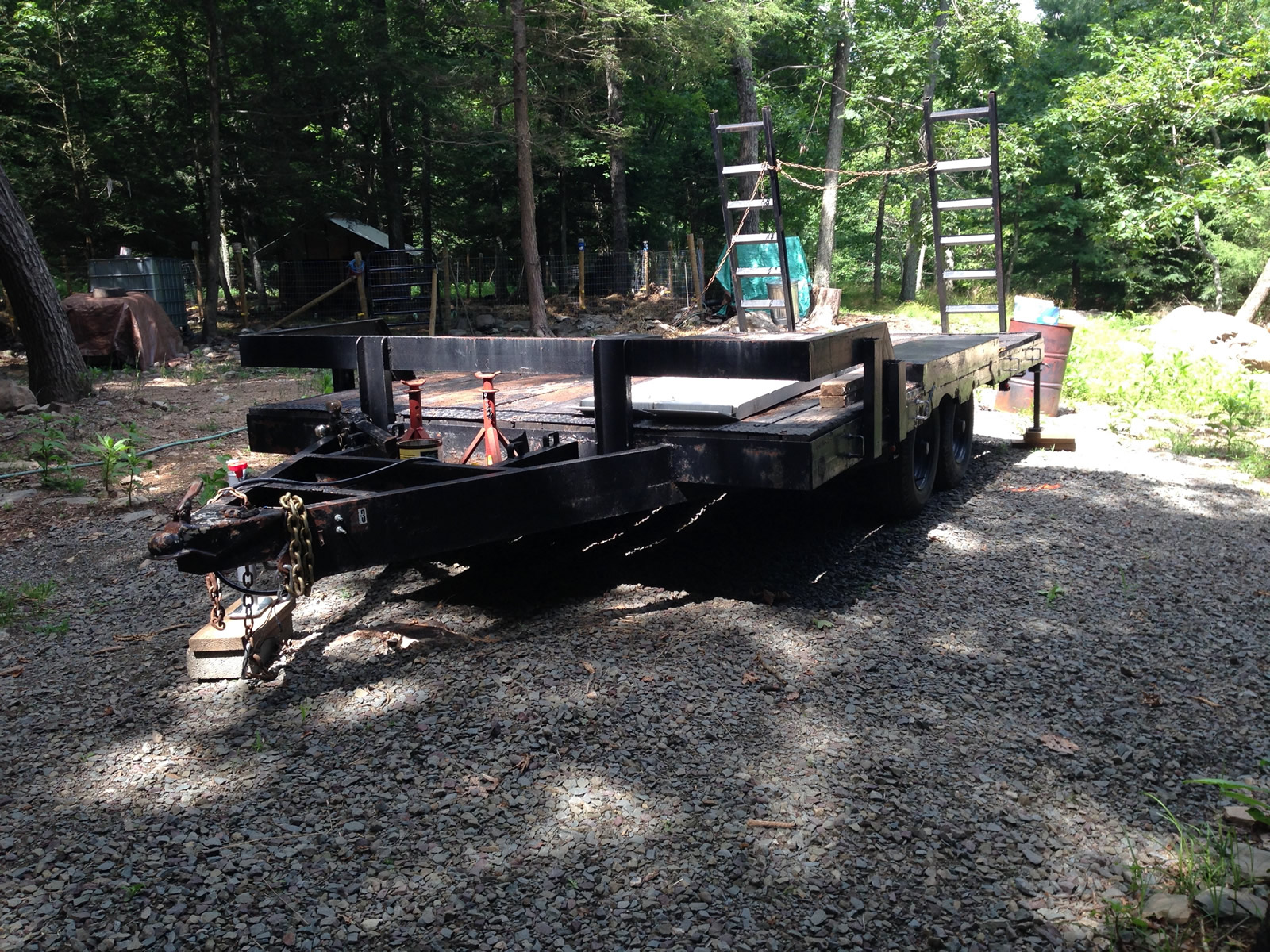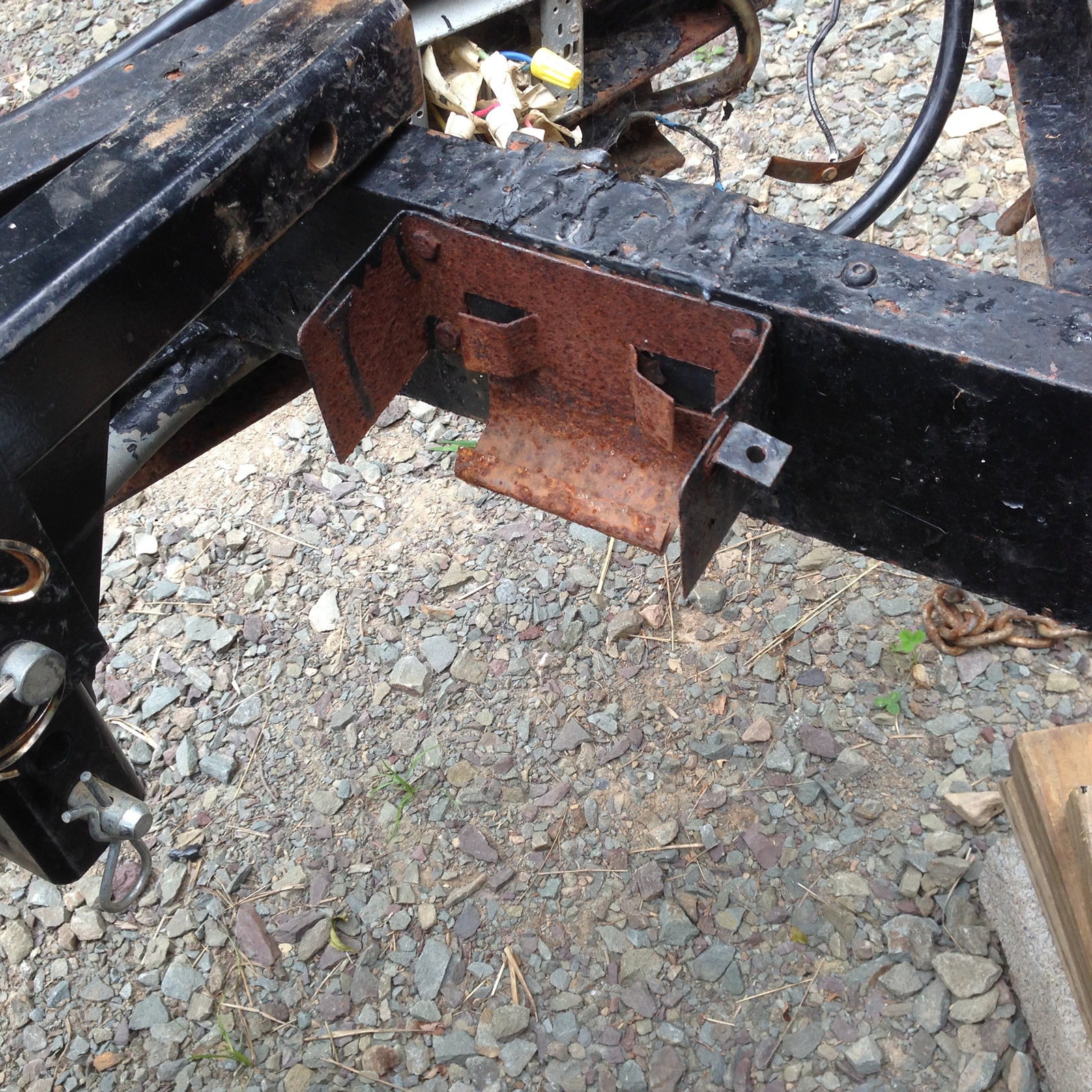 The old battery mount bracket - I cut this off with a sawzall.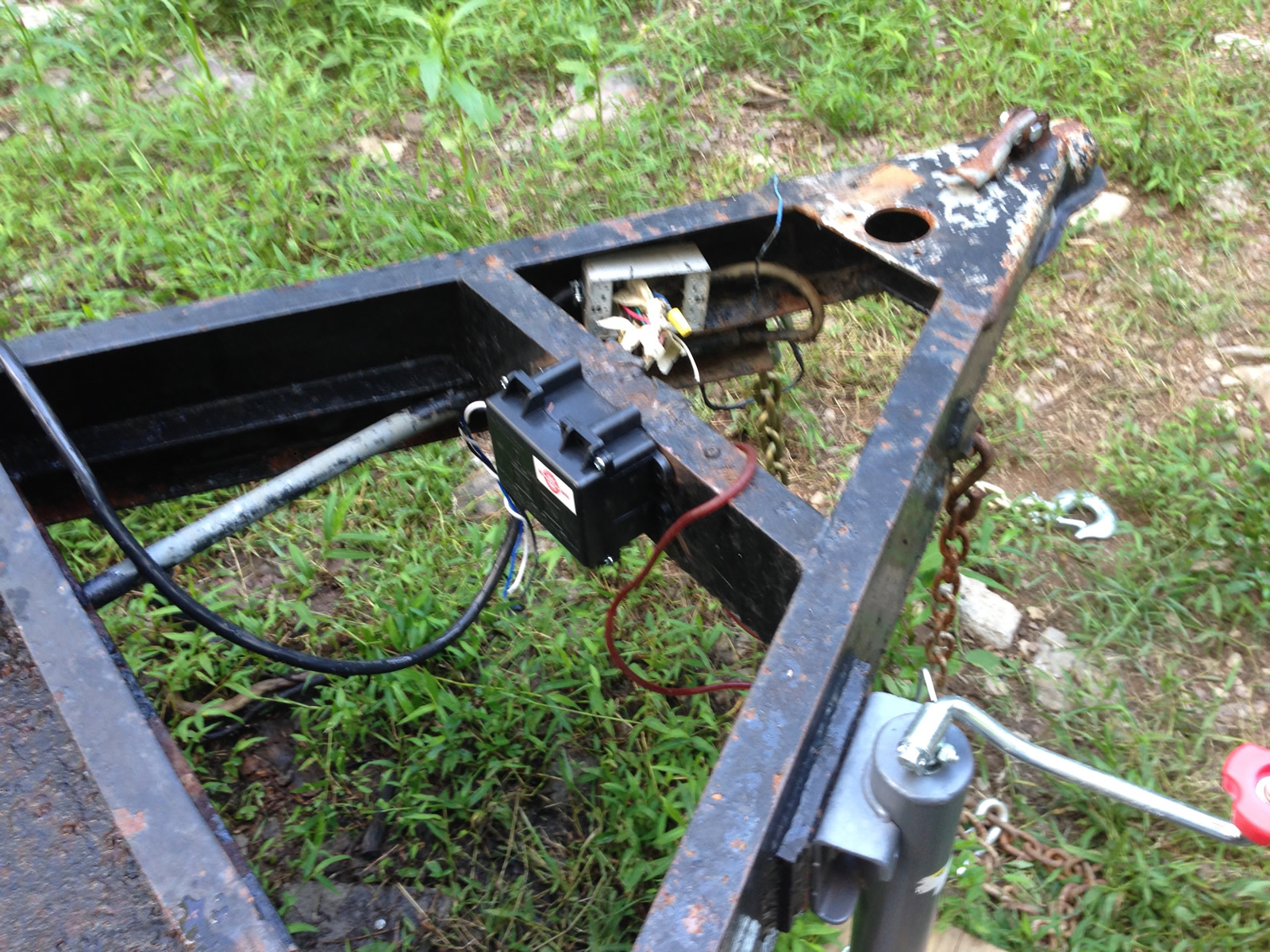 Drilled holes and installed new battery box (for emergency / break-away brake)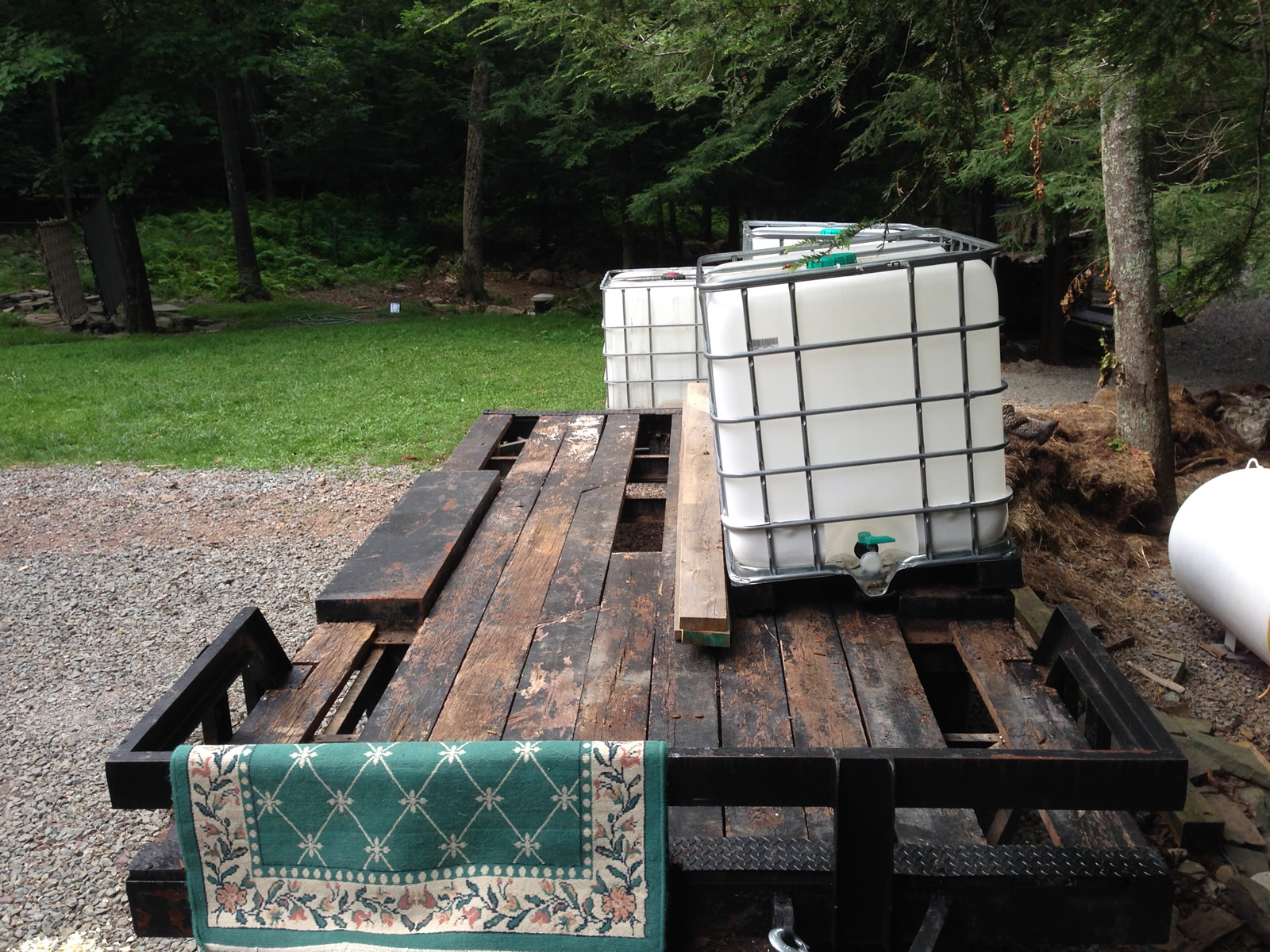 A few planks were starting to rot so we cut them out and replaced with rough cut material from local sawmill.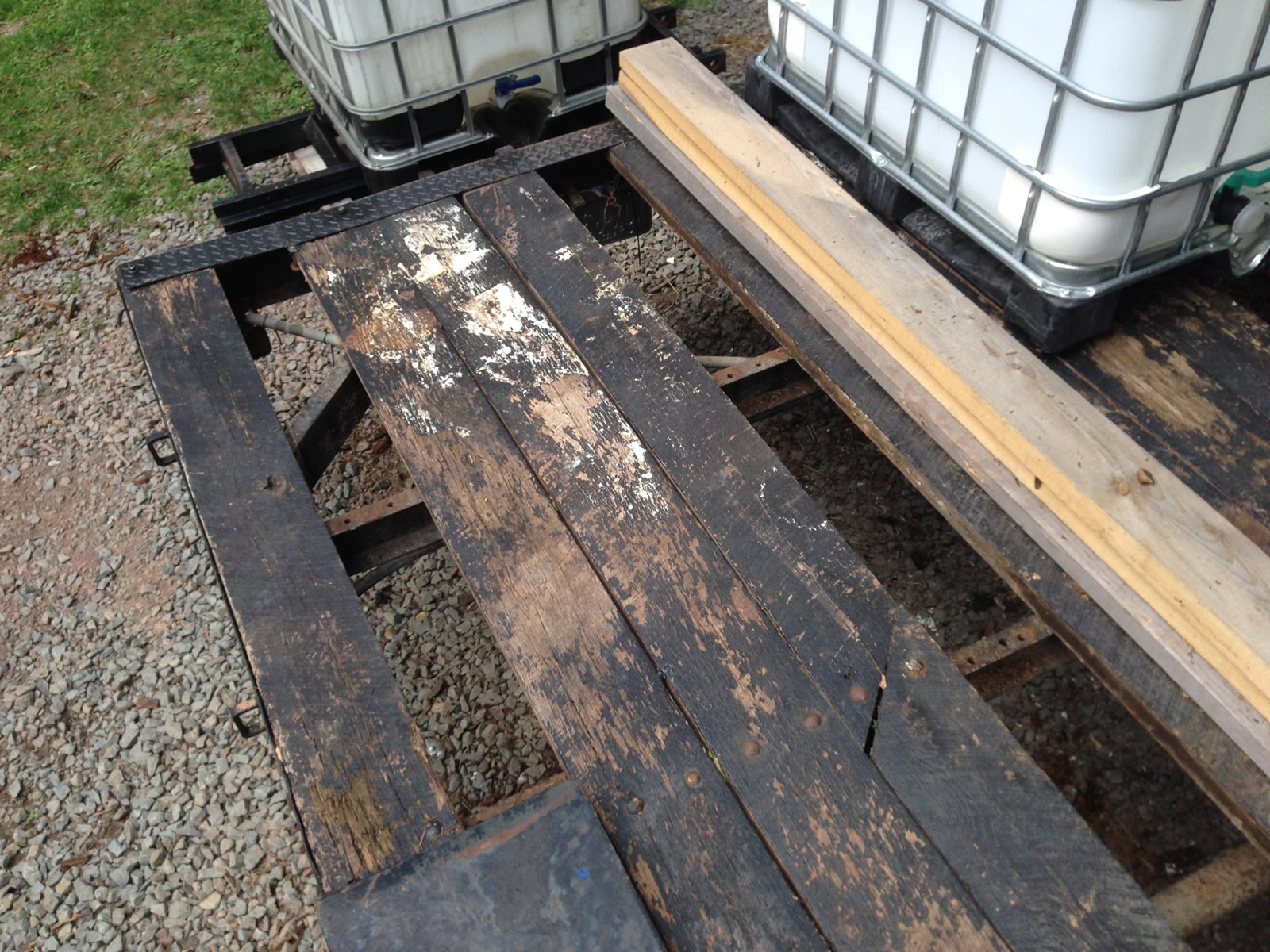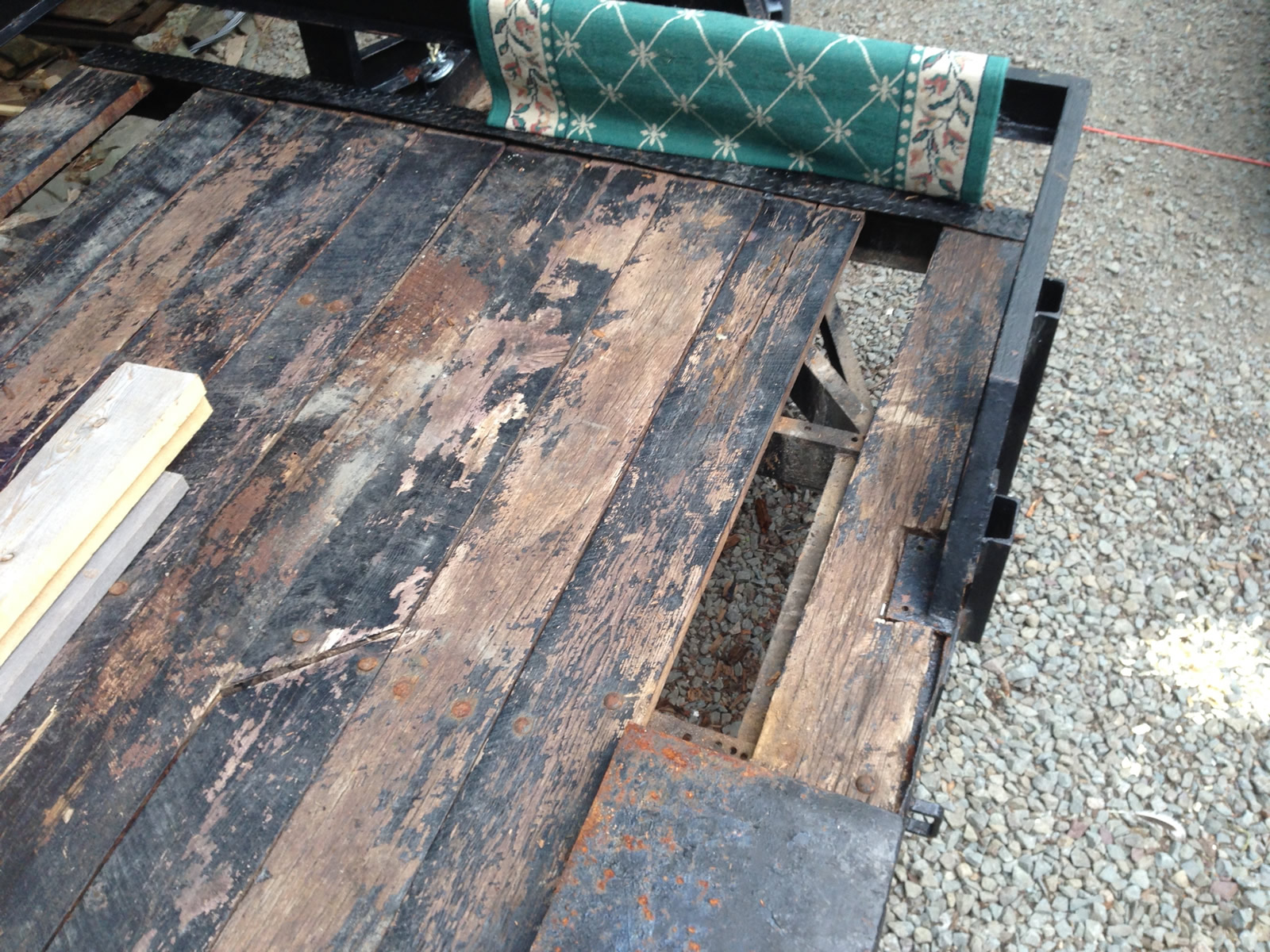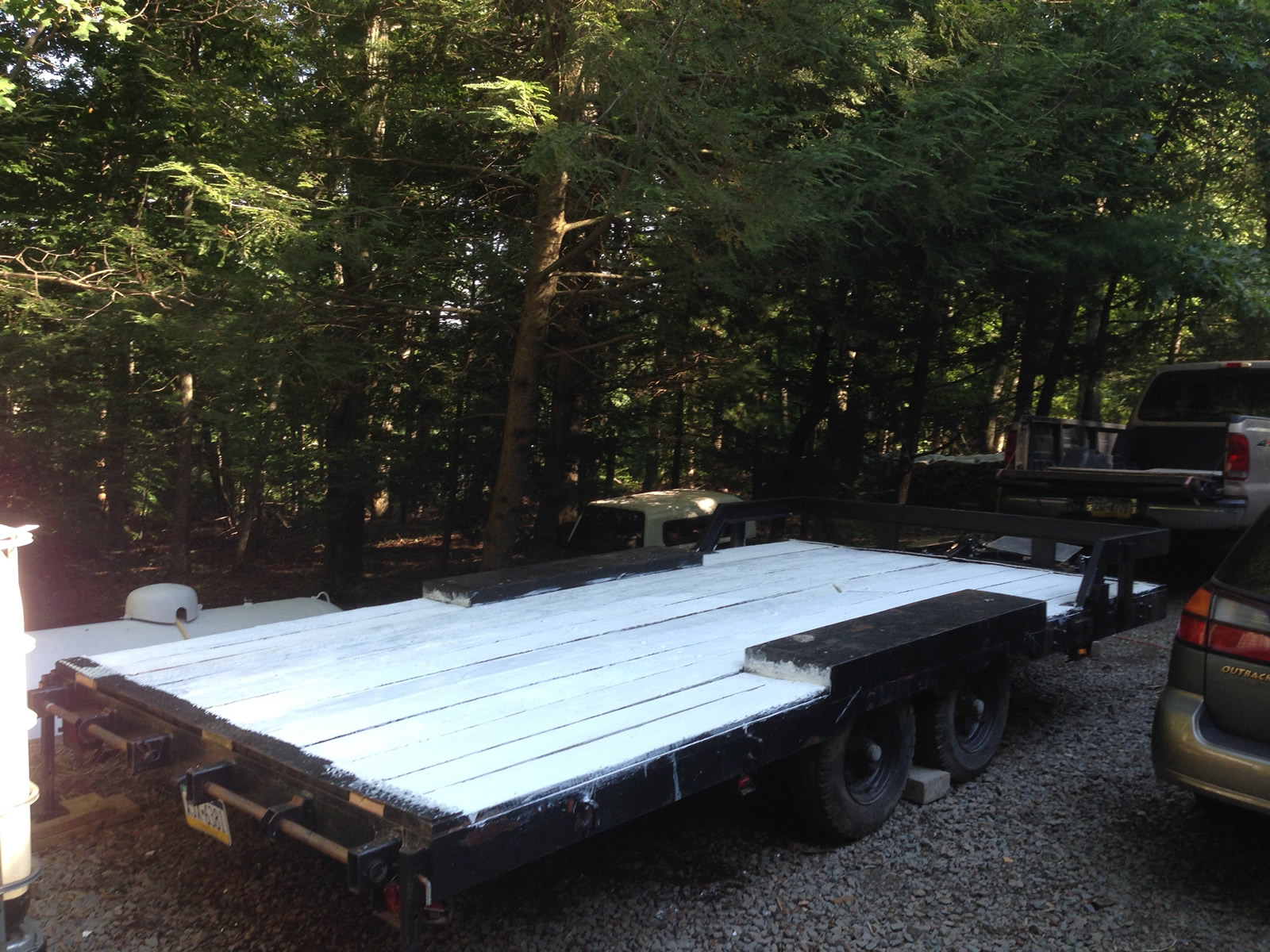 After the new planks installed, a fresh coat of white deck paint for the whole platform.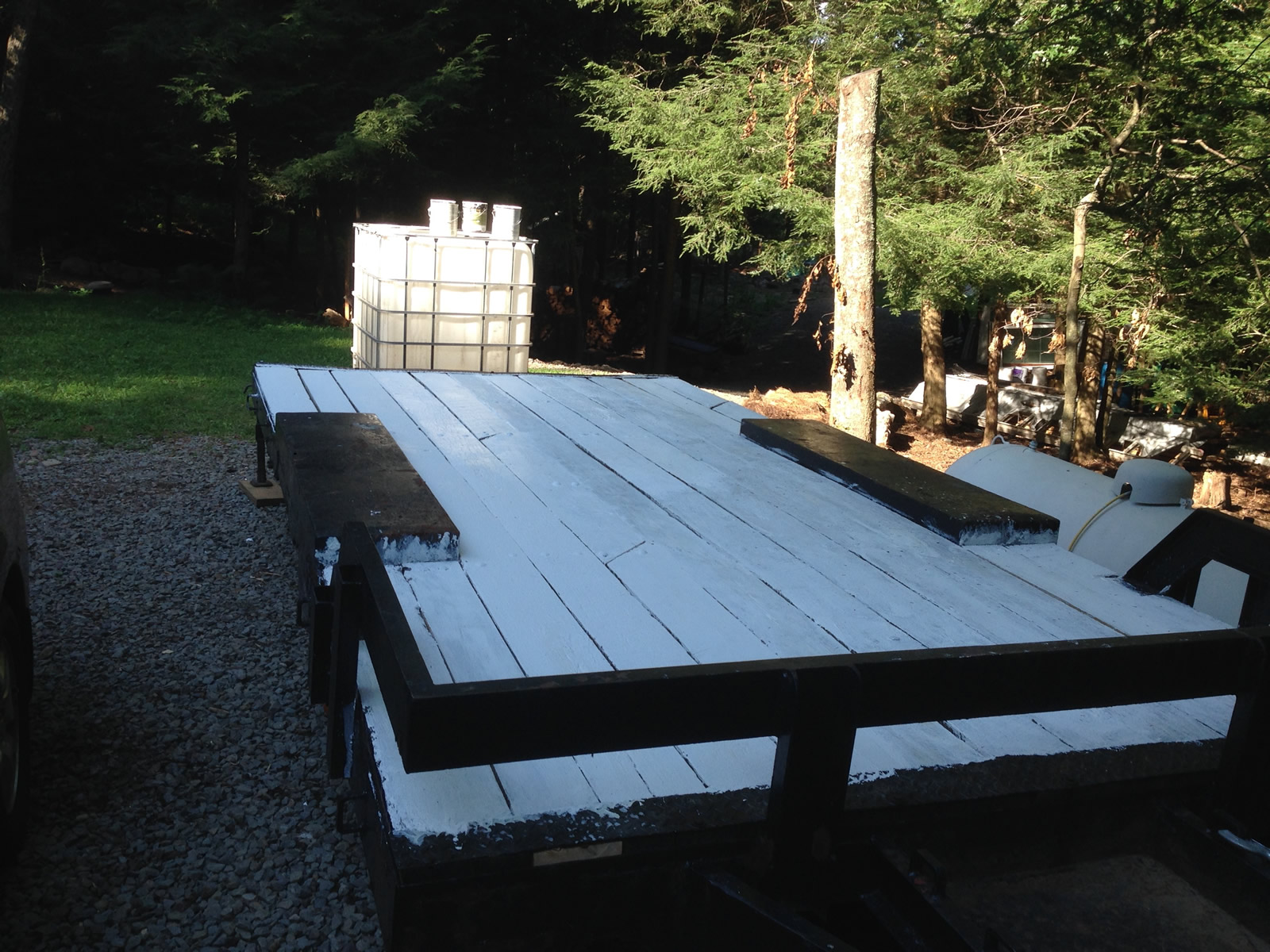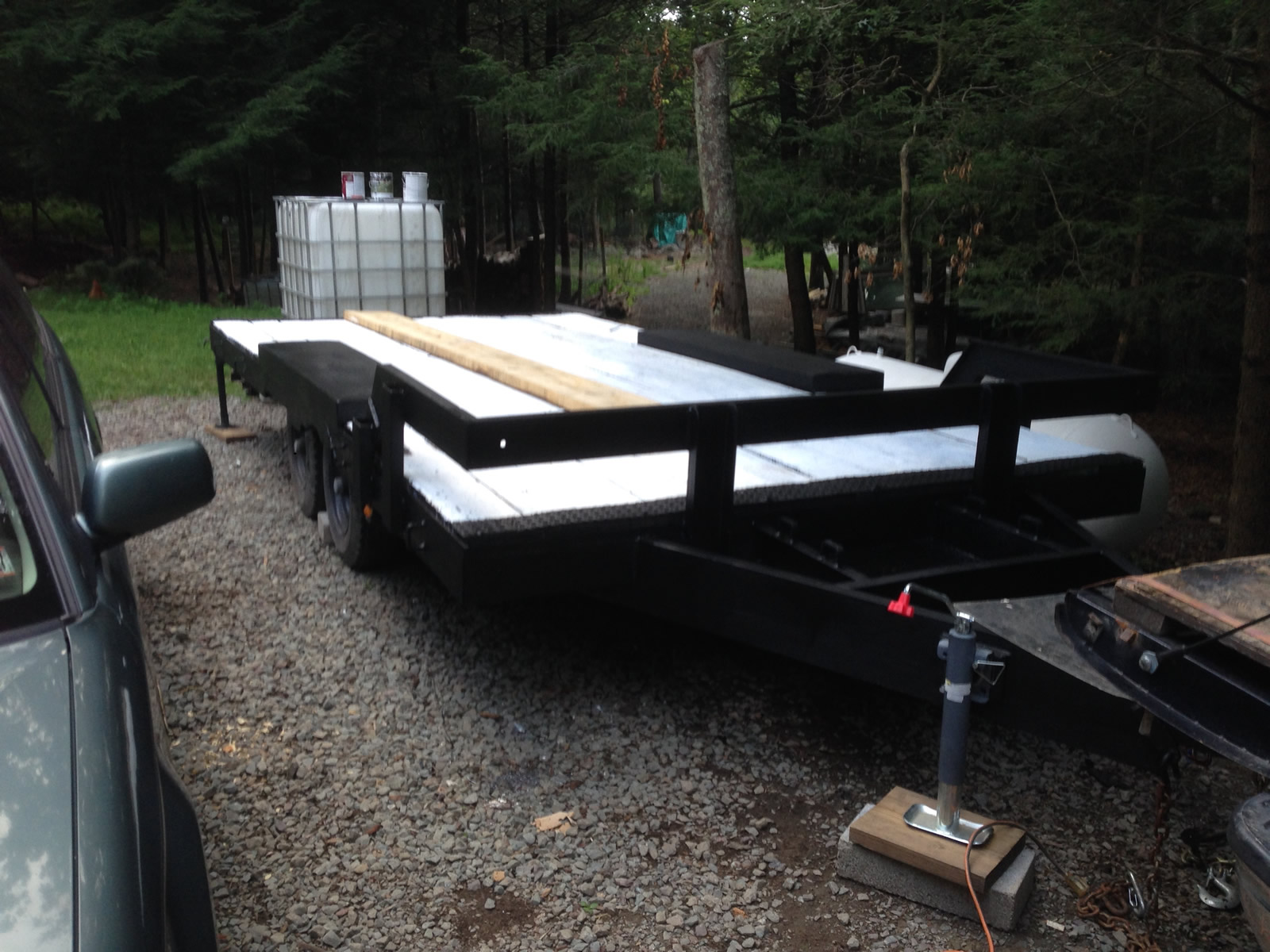 Brought a 2x12 and put it on the trailer for inspiration / visual.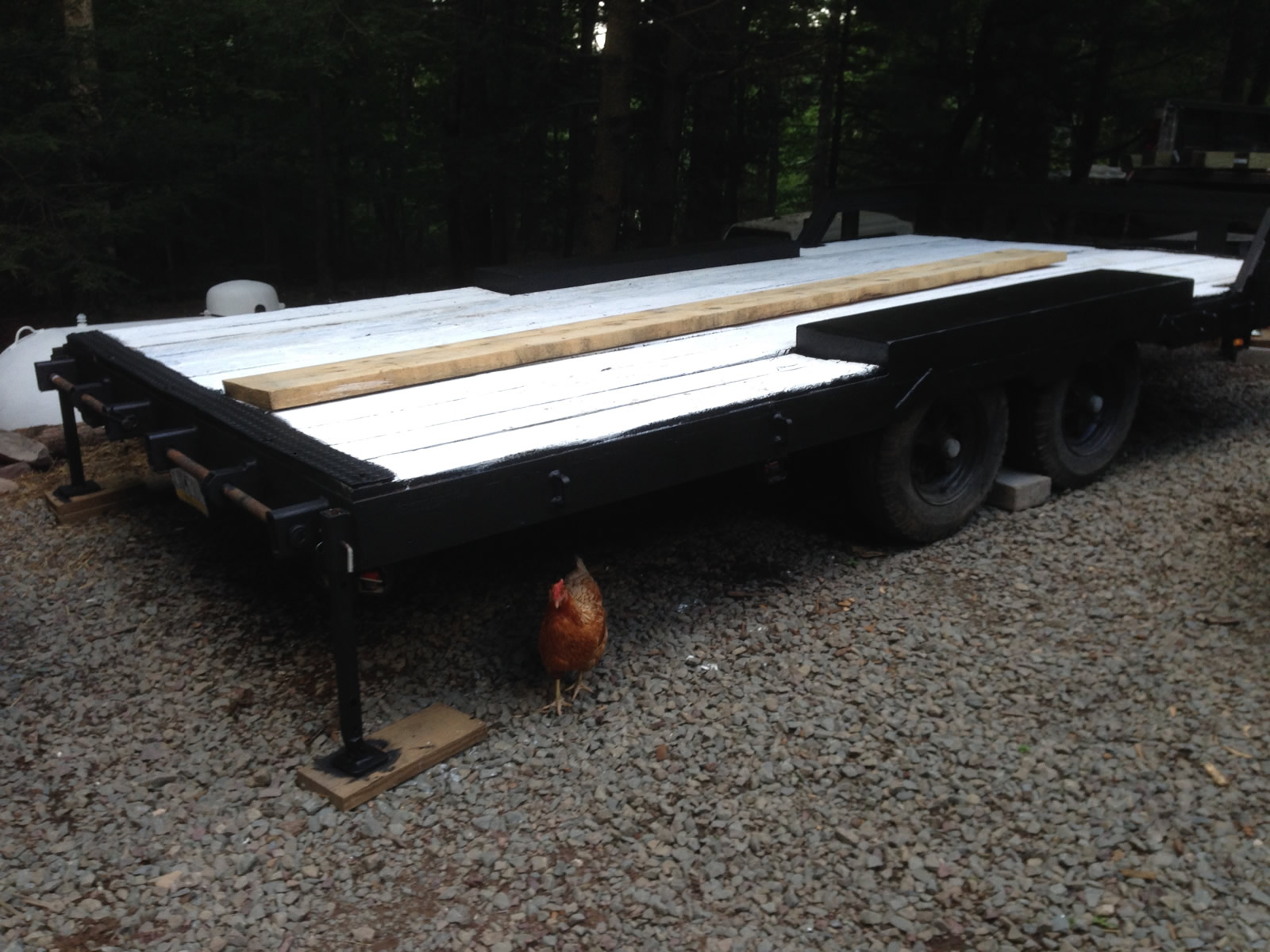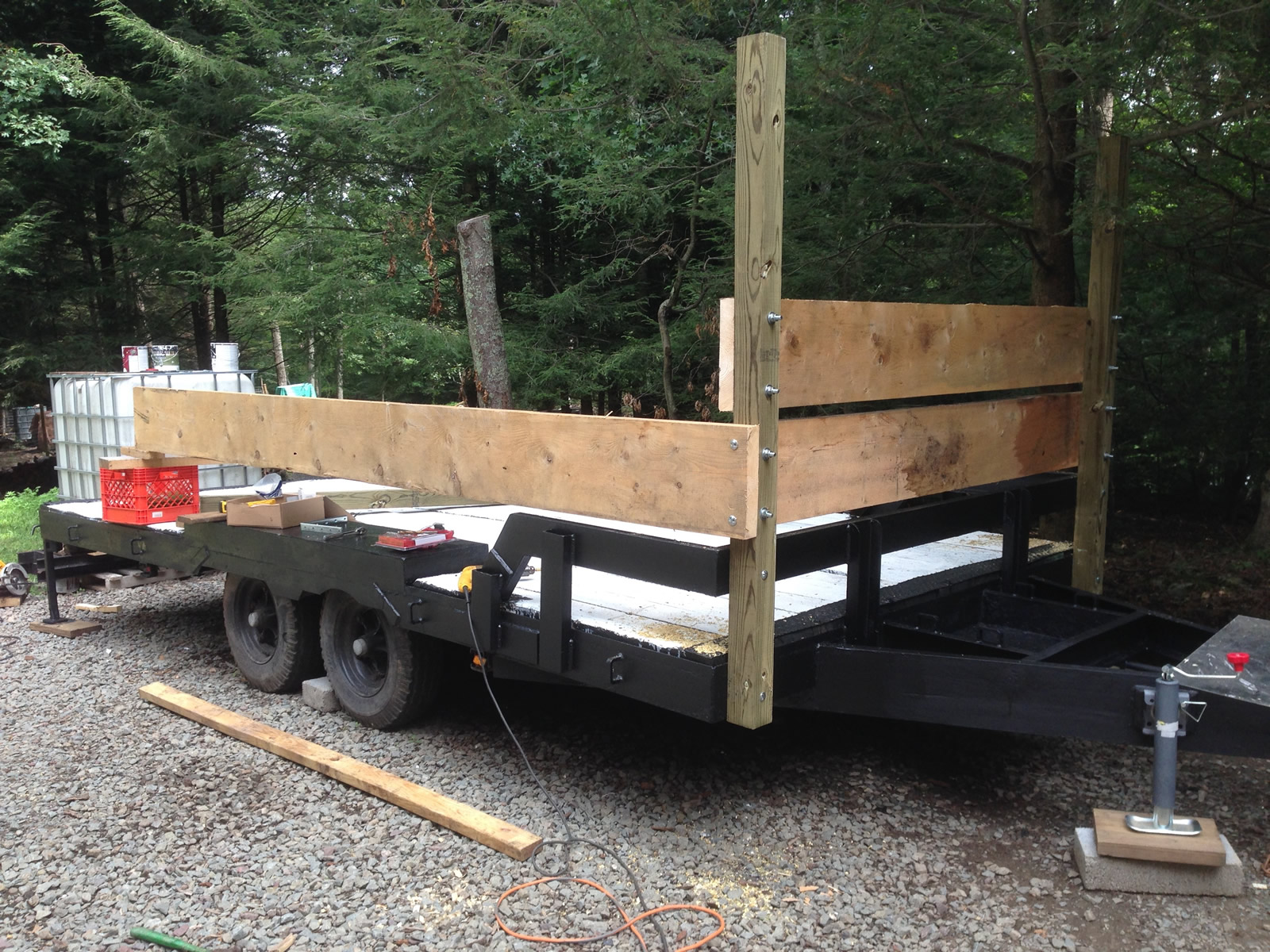 Started installation: Drilled 4 holes in front of trailer to bolt 4x4 pressure treated lumber.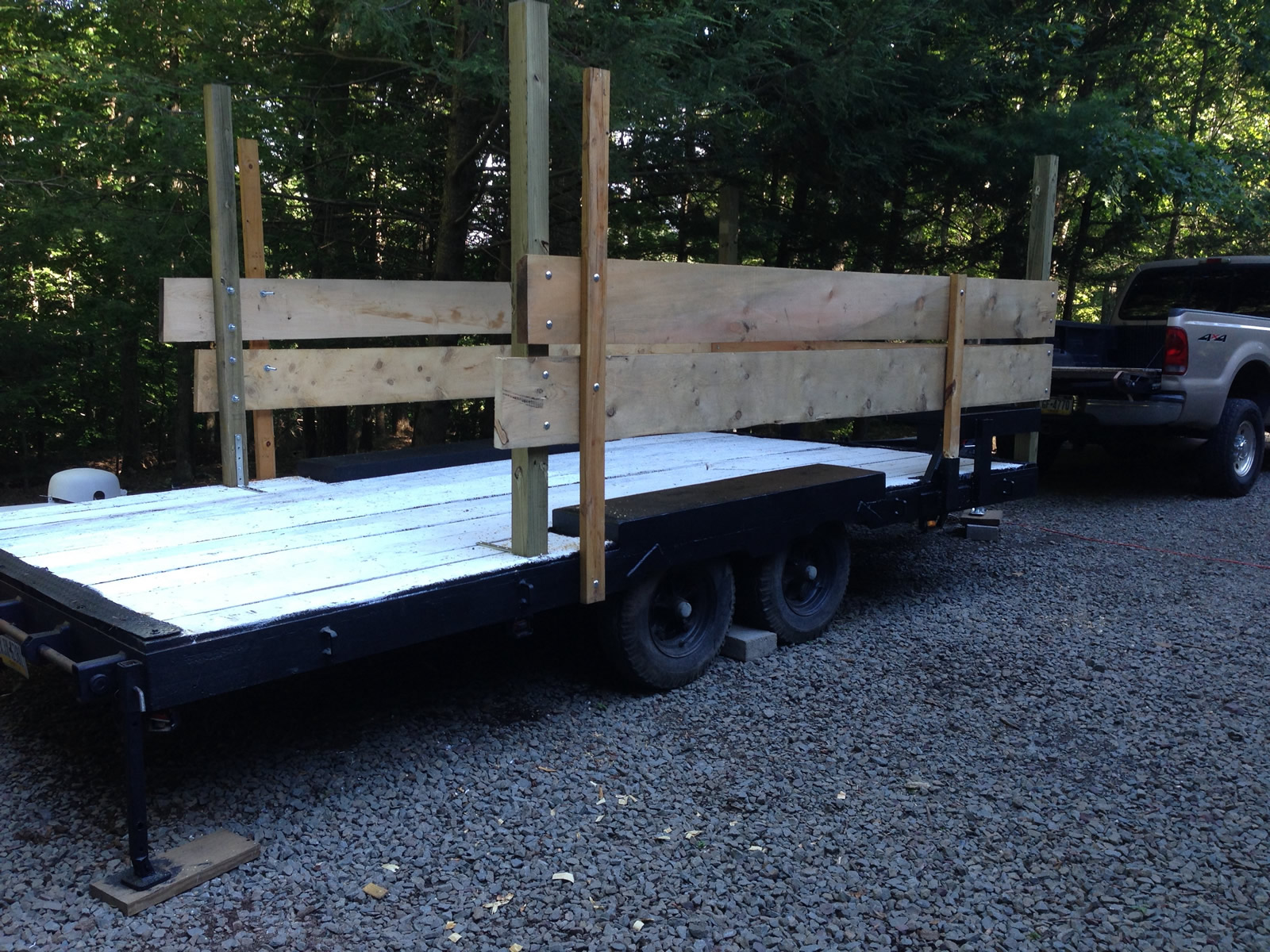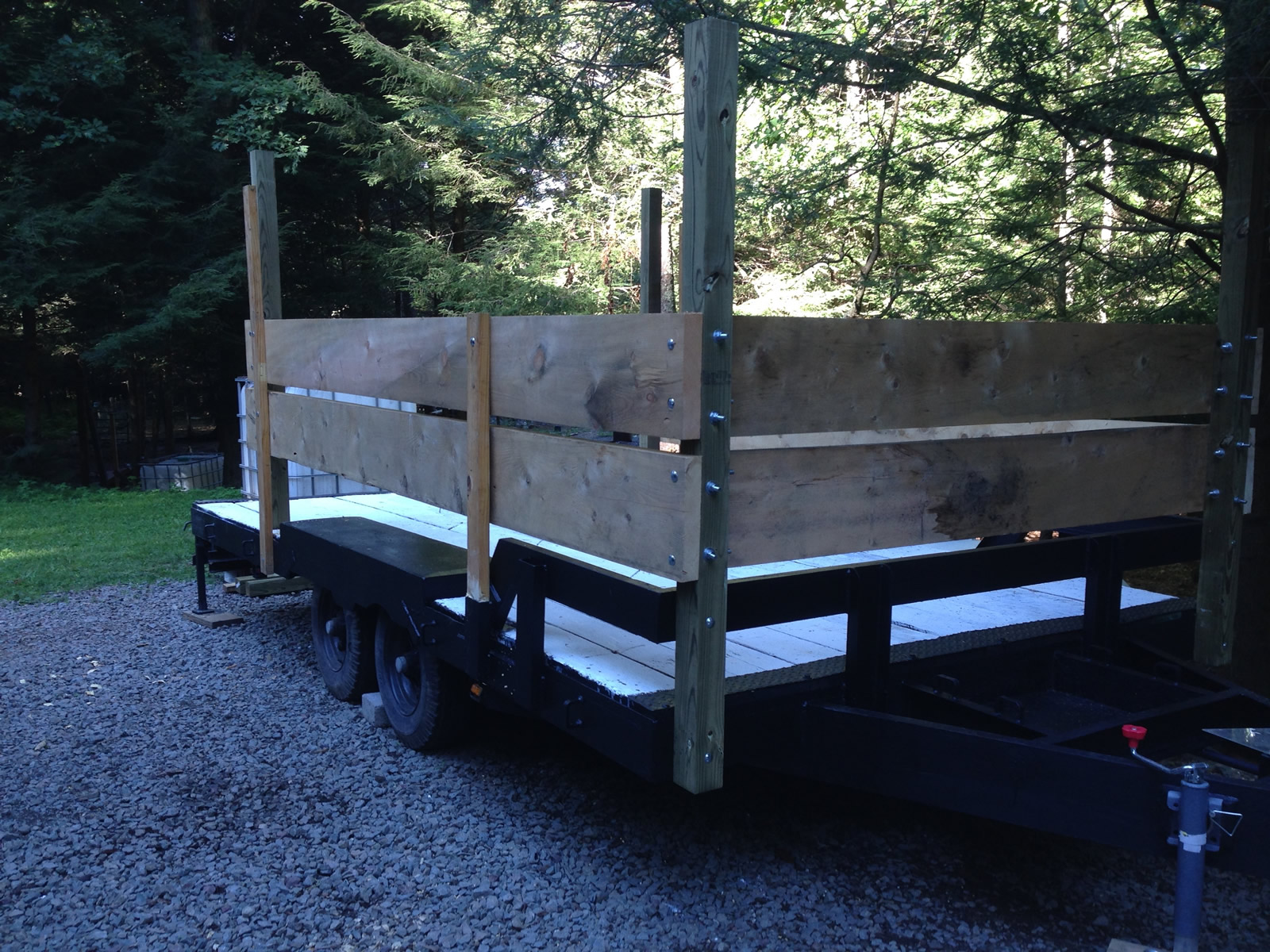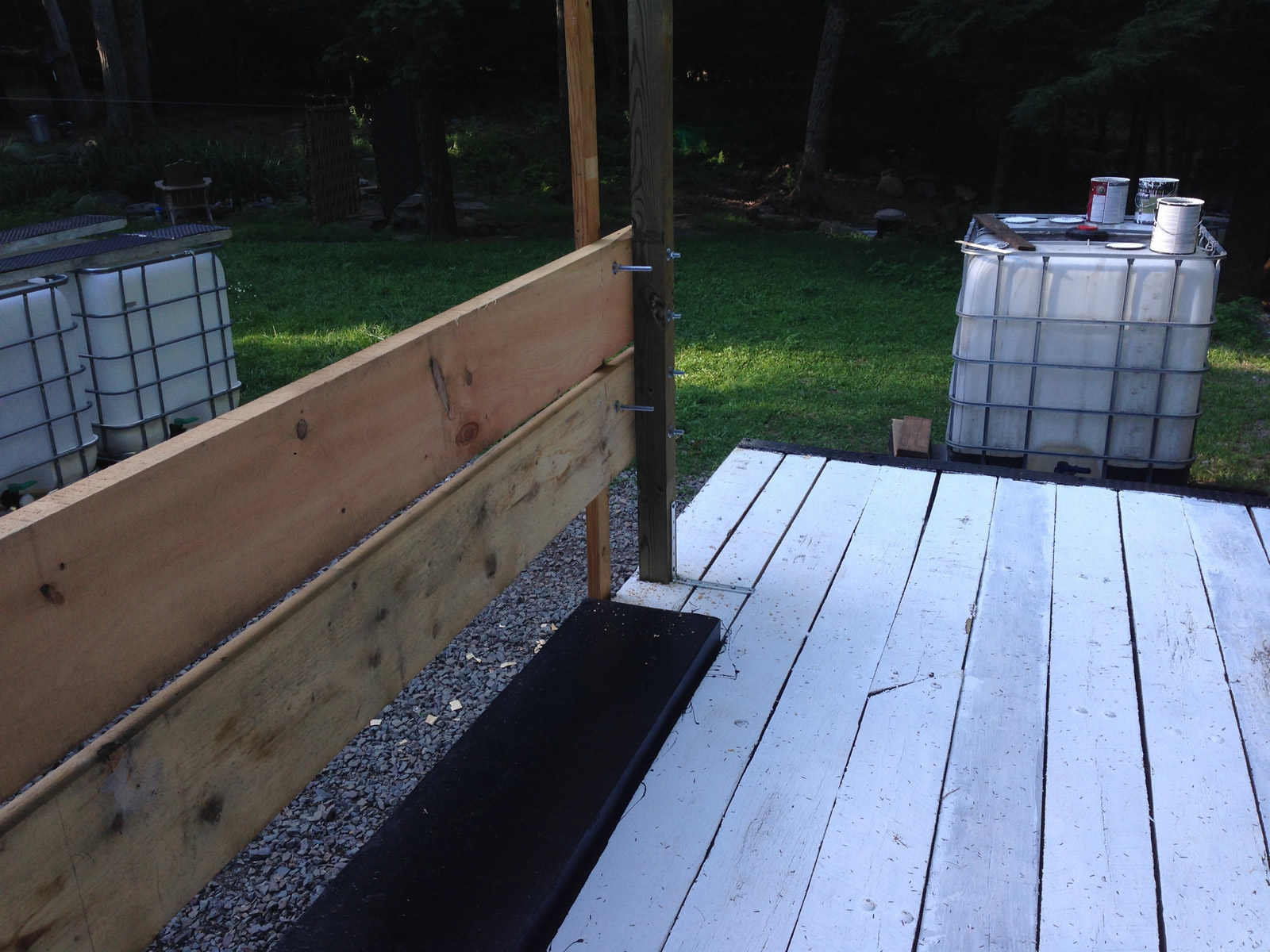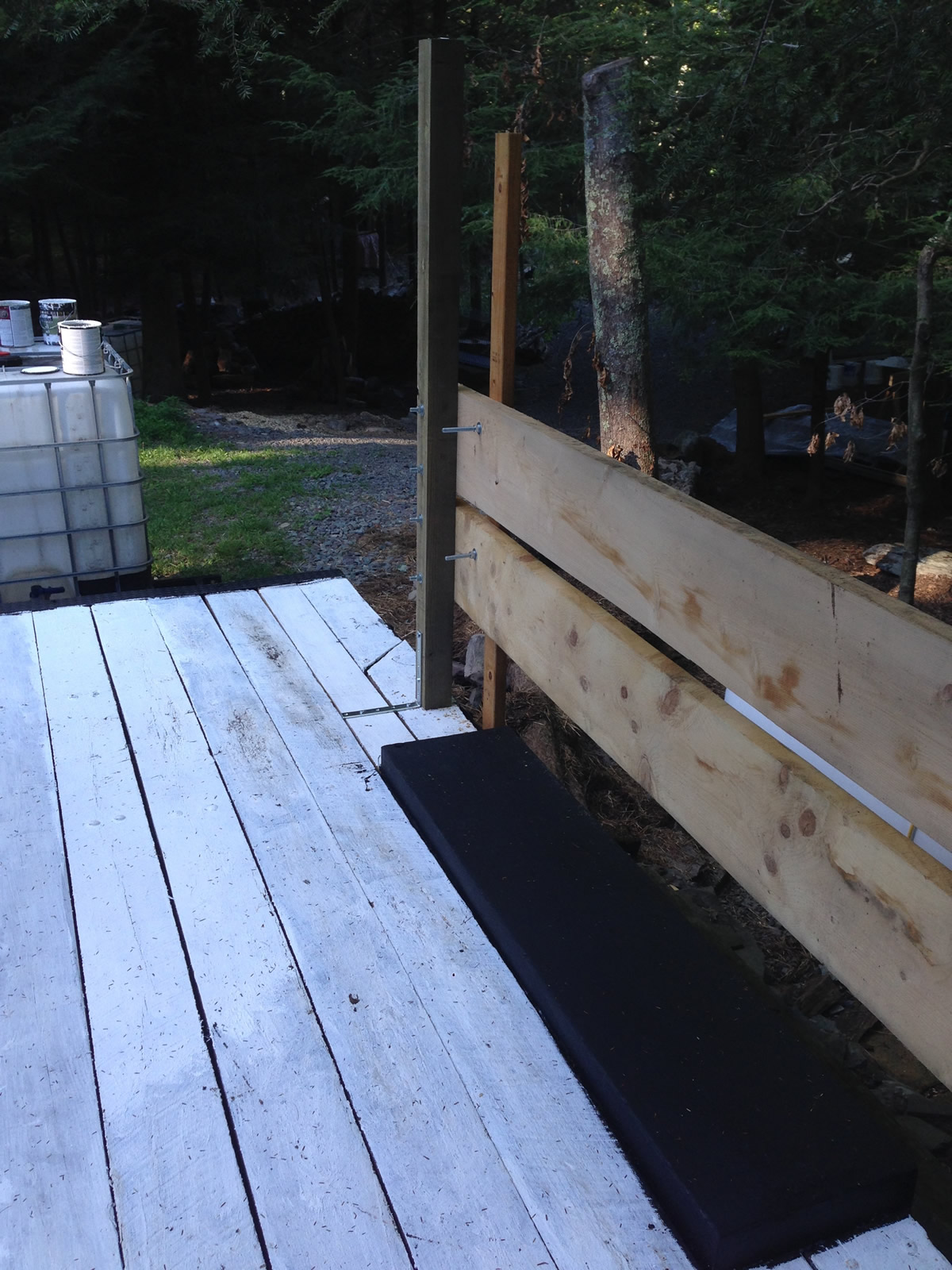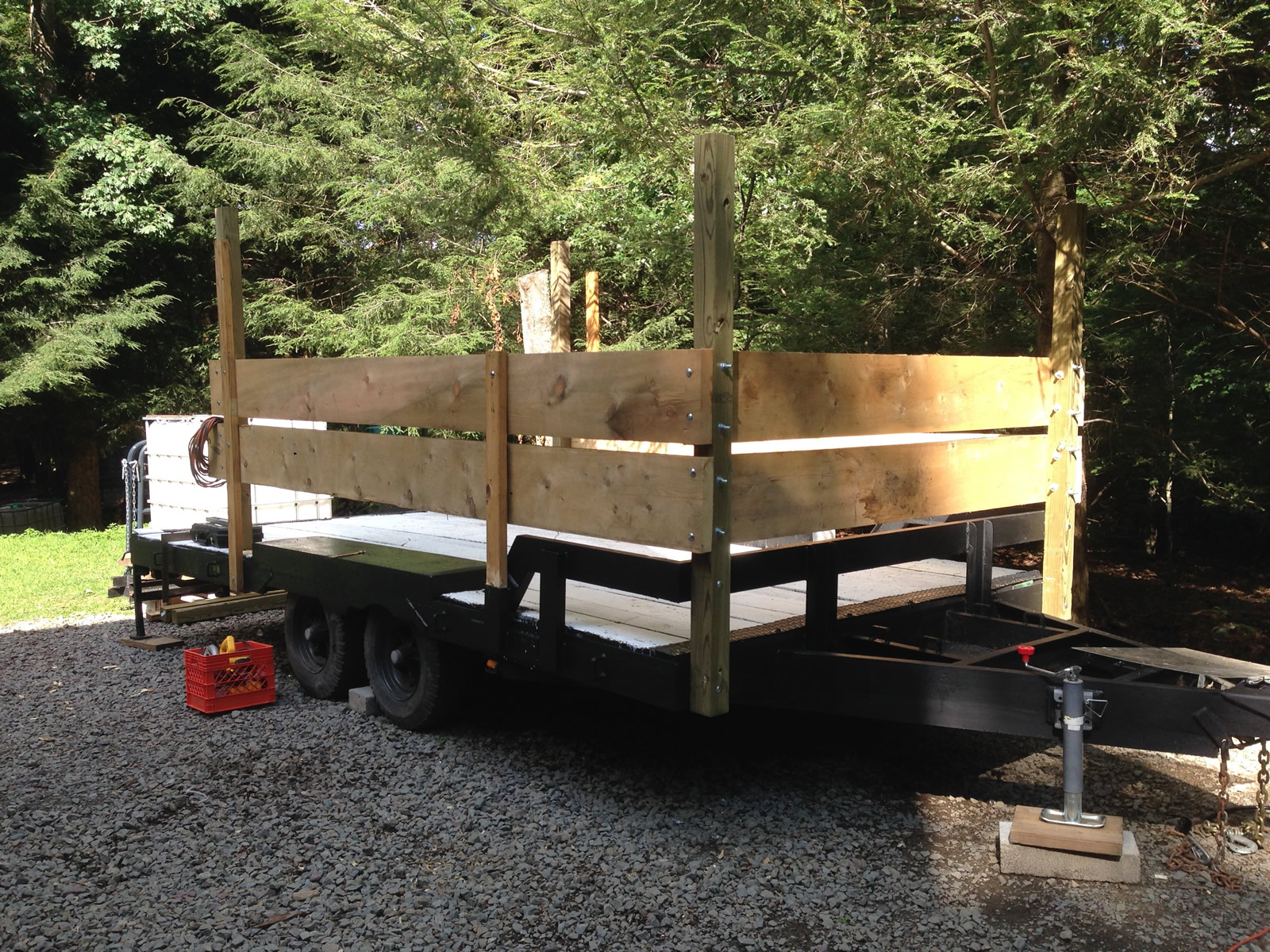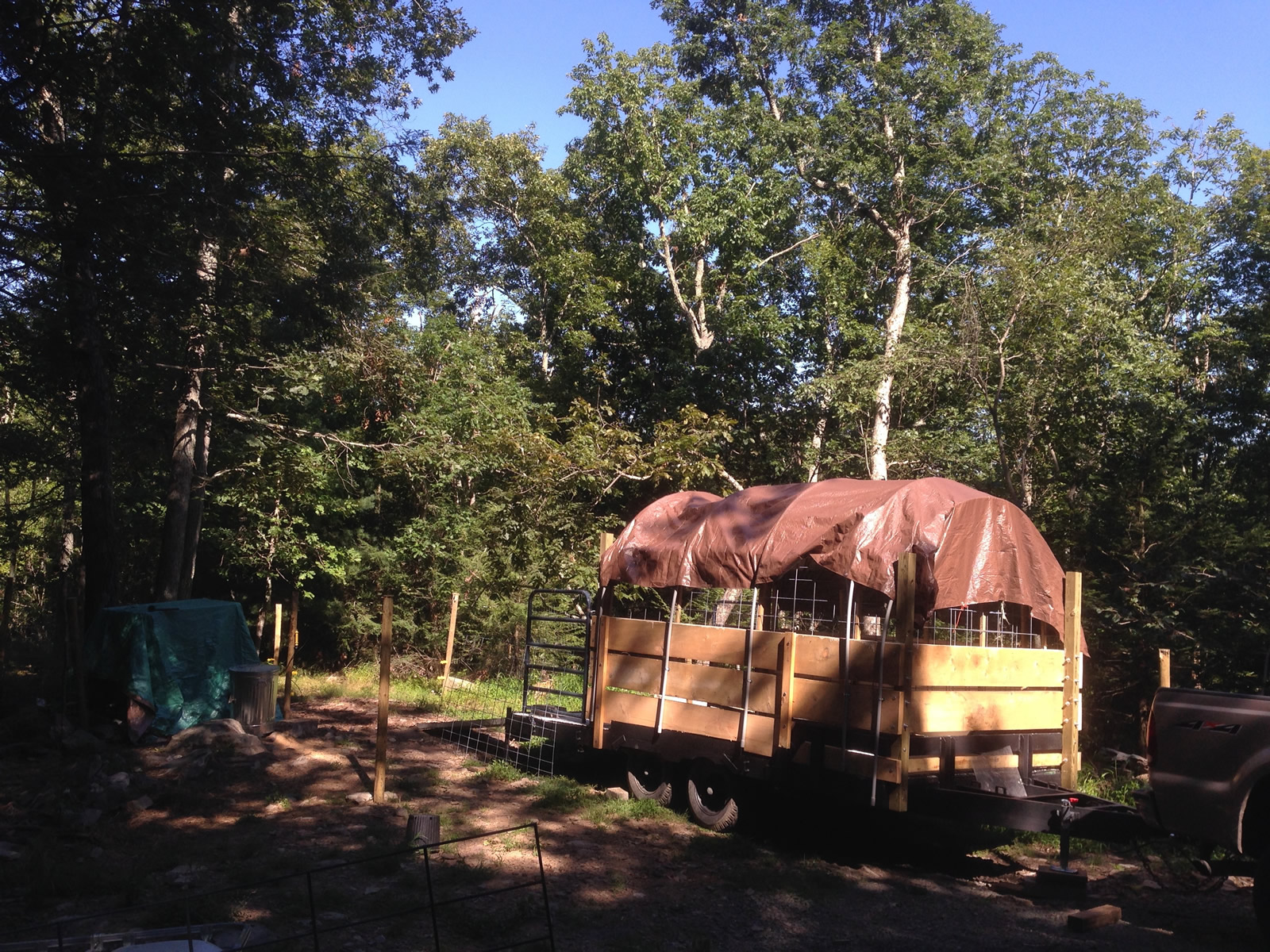 We added 3/4" electrical conduit for a conestoga-wagon style roof. This essentially turns the trailer into a storage shed for when we're not using it.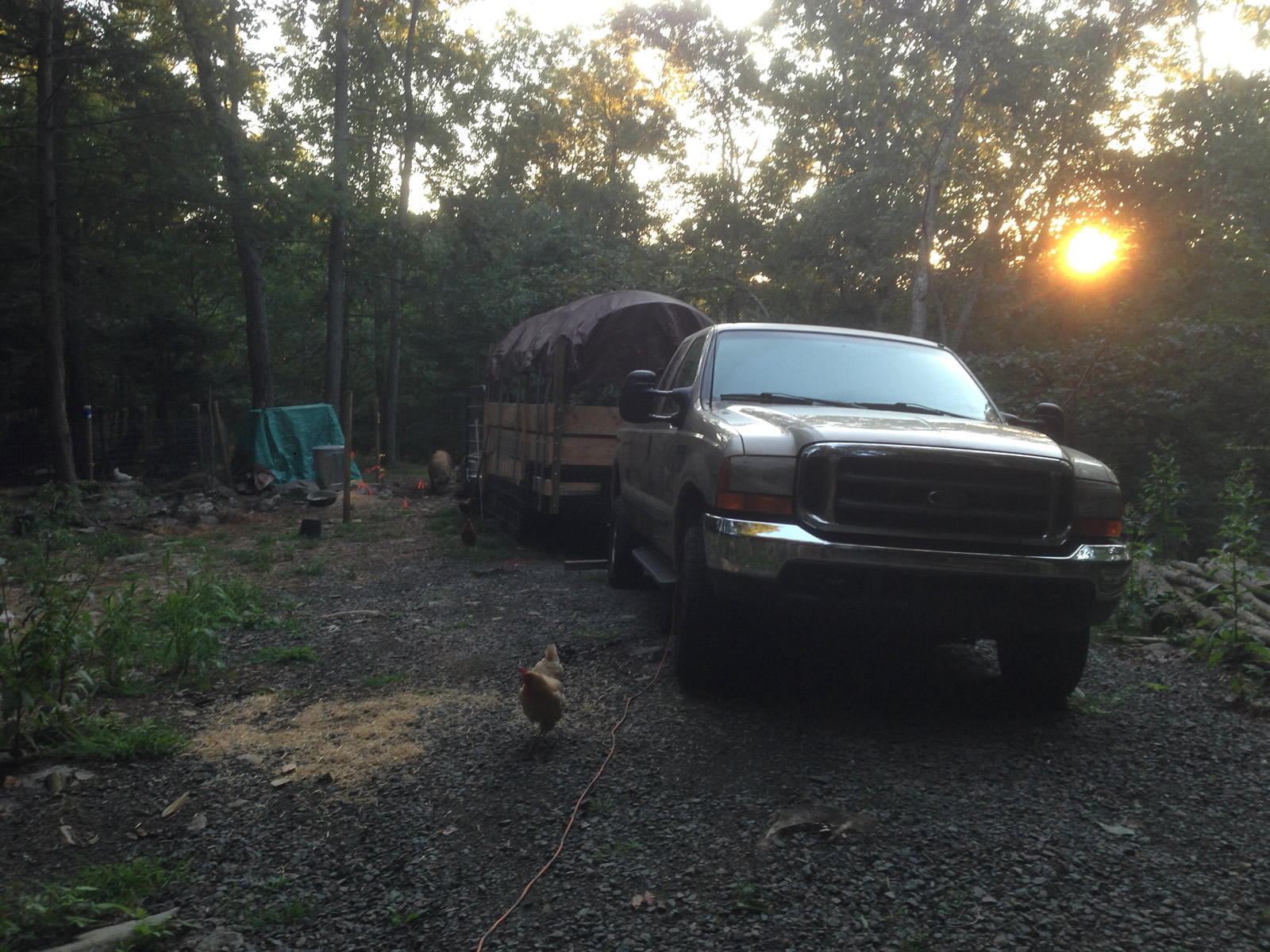 Morning shot with the sun poking through the trees.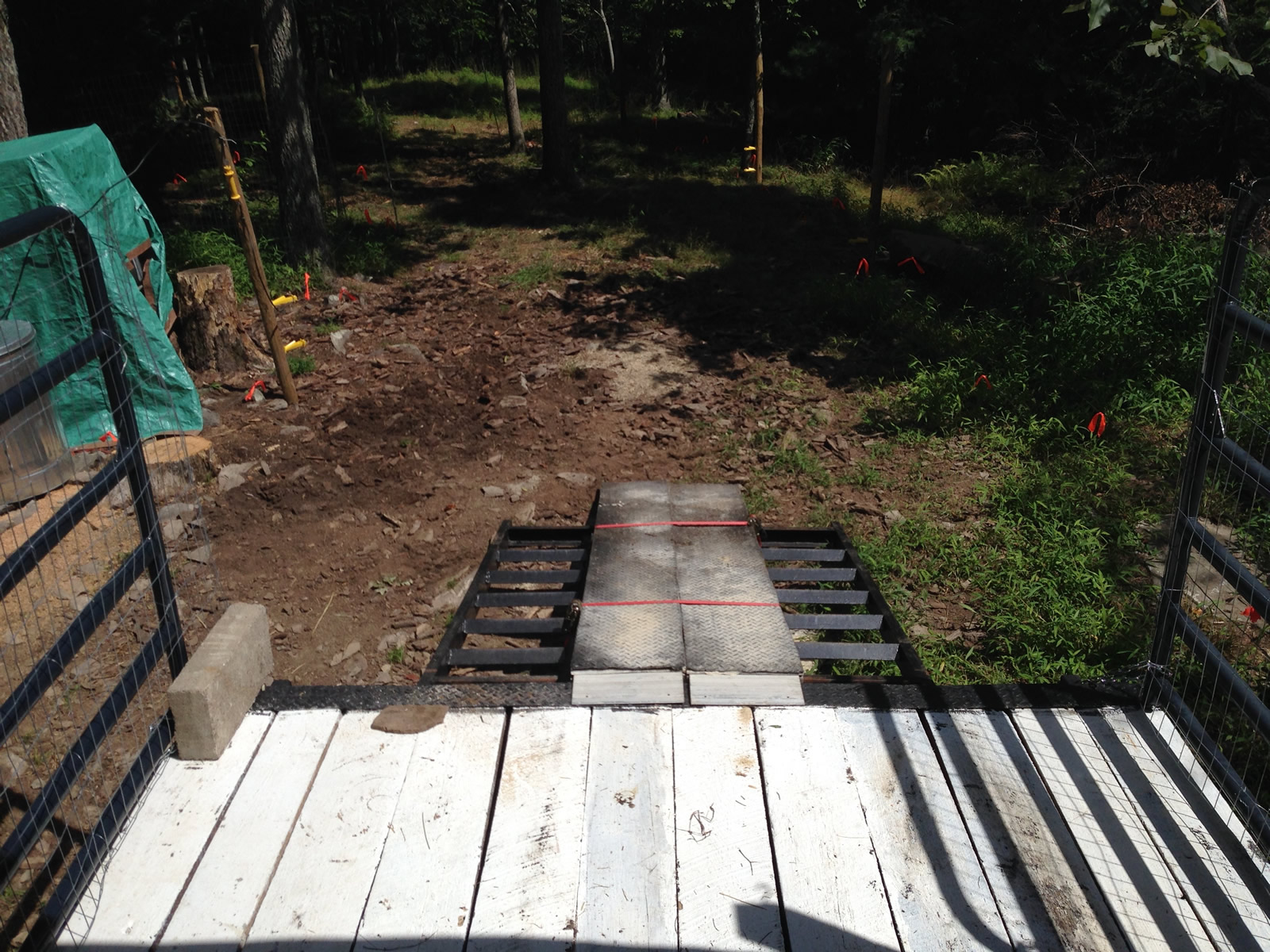 Ramp for the pigs to walk up.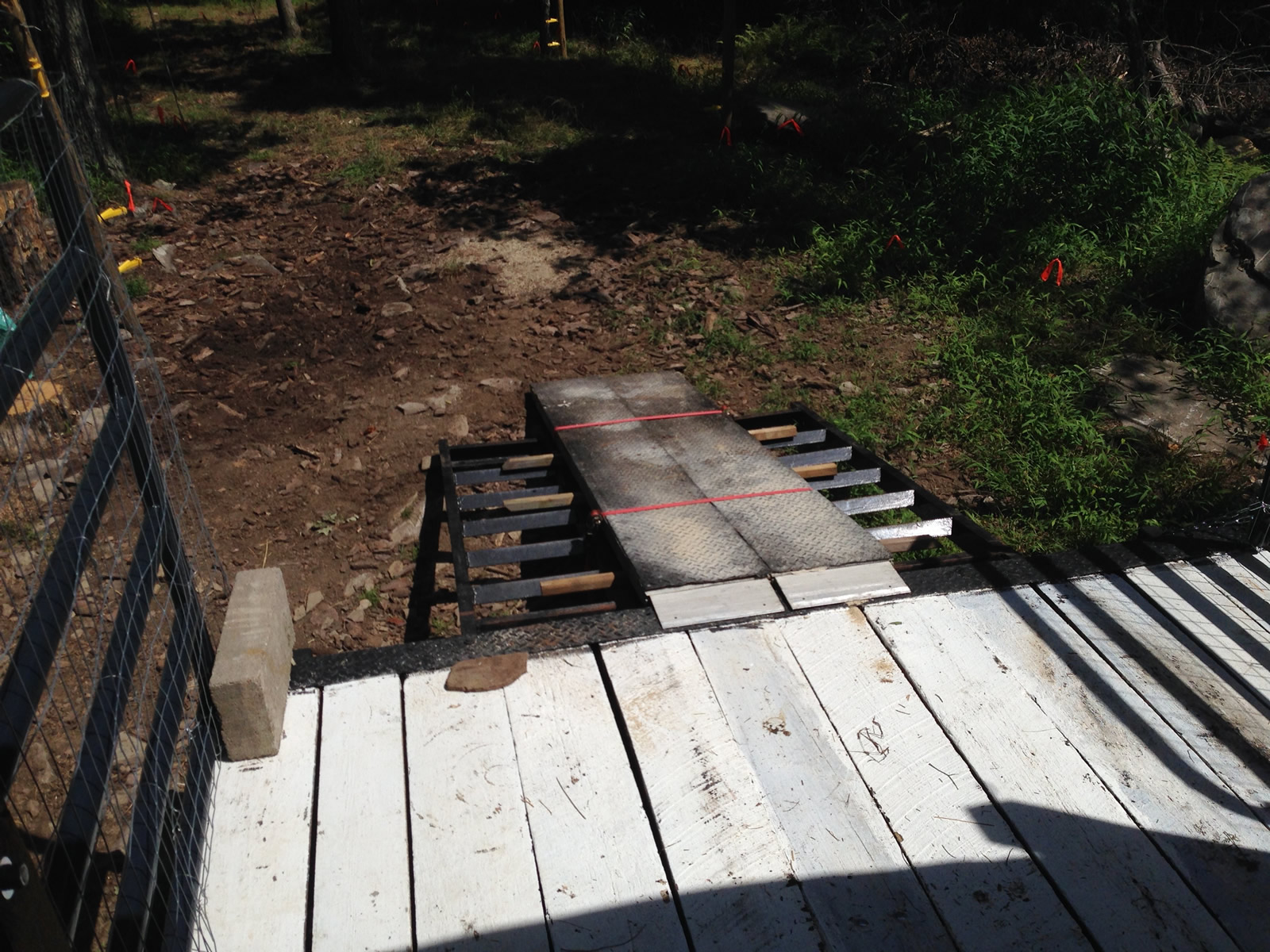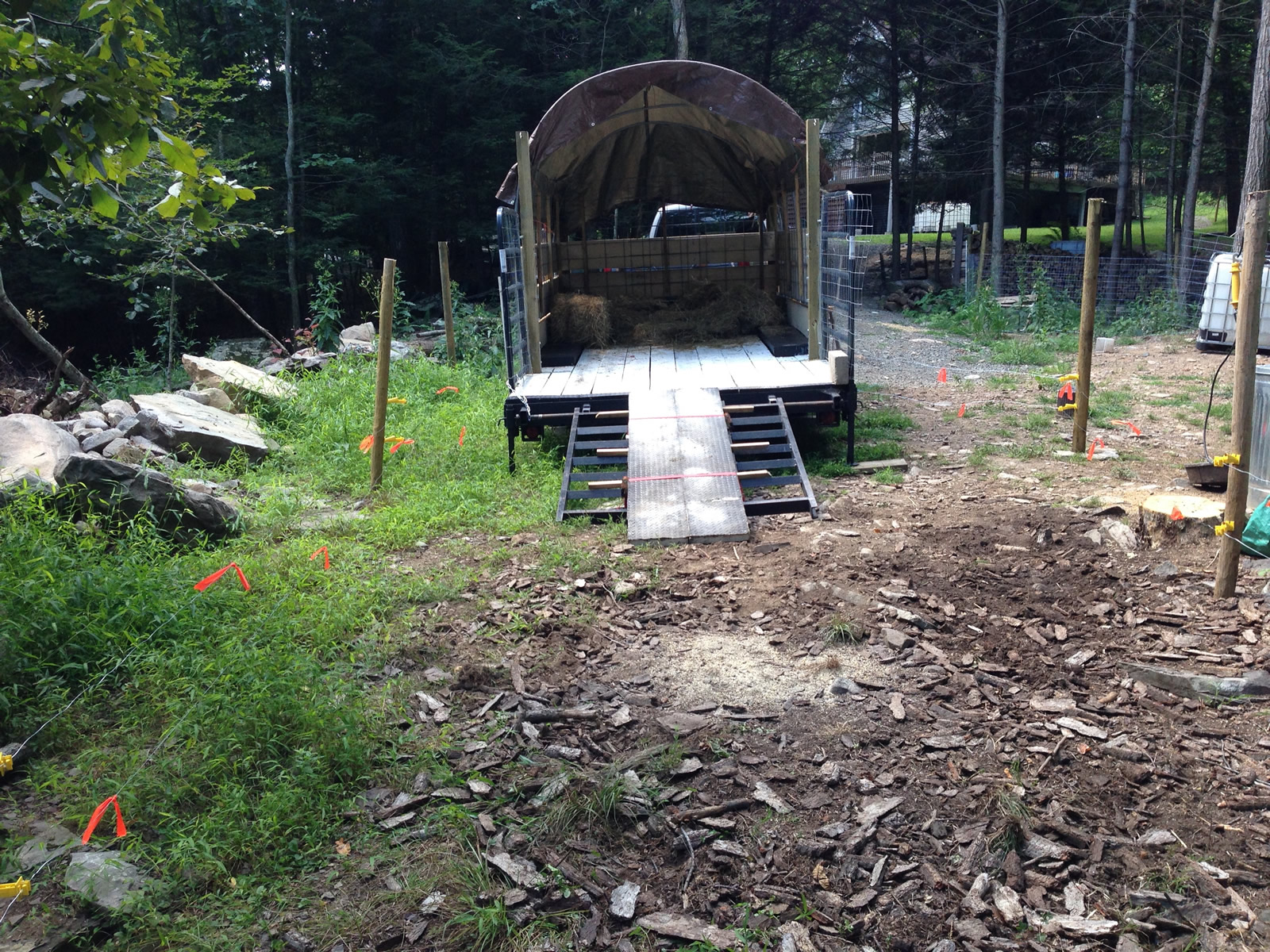 Loaded up with hay and ready to go!