<3 Grammy:
Nancy Hoerr
April 10, 1928 - April 25, 2020
Nancy B. Hoerr passed away on Saturday, April 25, 2020 at Neshaminy Manor in Warrington, PA from coronavirus. She was 92.
Born in Cleveland, OH to the late Roger and Miriam (Gammell) Buettell, Nancy lived in Broomall, PA, Doylestown, PA, and most recently in Ottsville, PA for over 40 years.
Nancy was the beloved wife of almost 70 years to William Hoerr; dearest mother of David Hoerr (Jean), William Hoerr (Cheryl), Steve Hoerr, and Mollie Covington (Craig); cherished sister of the late Roger Buettell and Marcia (Buettell) Faulkner; loving grandmother of 14 grandchildren and 14 great-grandchildren, with more expected this year. She will be dearly missed by her family.
She attended Simmons in Boston and worked as a registered nurse at Bryn Mawr Hospital. Later she worked for Doylestown Hospital, and spent many years driving a school bus for Plumstead Christian School. She was a volunteer in Bucks County as a literacy guide and for the Bucks County Correctional Facility. She was involved with United Christian Fellowship and an active member of their church, First Baptist Church of Perkasie, PA. She enjoyed needlework, knitting, and taking care of a variety of pets throughout the years. She was well known for baking sticky buns, a recipe fine-tuned and passed down from her mother. She enjoyed visiting family in Maine, Delaware, and took a once-in-a-lifetime trip to Israel over twenty years ago.
Cremation services and interment at Washington Crossing Cemetery will be private.
A memorial service will be held at a later date.
<3 MOM
Video interview with my mother, an ICU nurse:
I find it appalling that our government advised us to avoid hugging at funerals.
Attendees should nod, bow, or wave instead of holding or shaking hands, hugging, or kissing anyone who does not live in their household.
Governor Wolf issued "Stay at Home" orders starting in March 2020 which weren't lifted until July.
Meanwhile, on June 3: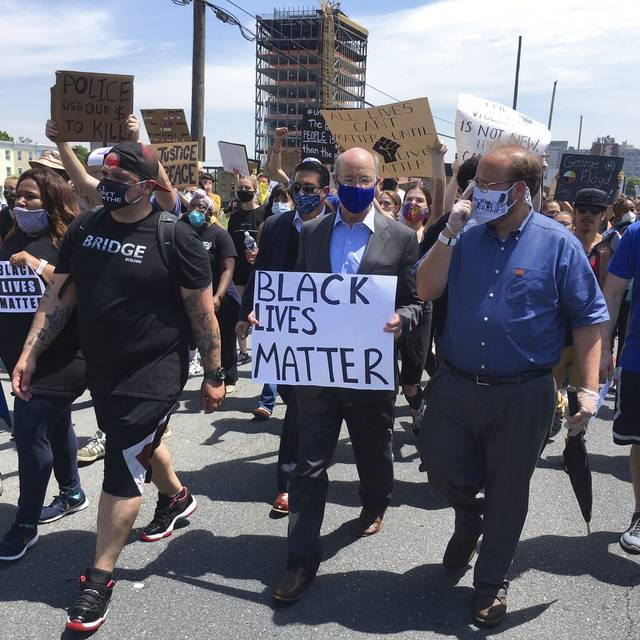 I'm speechless.
Peace and love!
Remember that we are all in this together.