a. Stress & Pain
Caused by thoughts (tension), trauma, and / or toxins: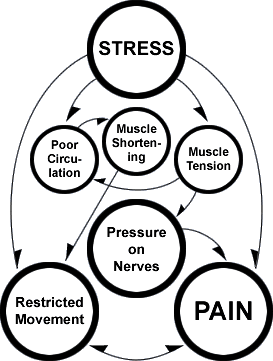 When you encounter pain while stretching, at the point in your motion that you start feeling it, think of this as your body's indication point at which you need to push through, power through the pain. But as you are likely aware, the pain is too much, so you say to yourself "I'll try again tomorrow." Tomorrow turns into next week, next month, next year, as you learn to live with the pain.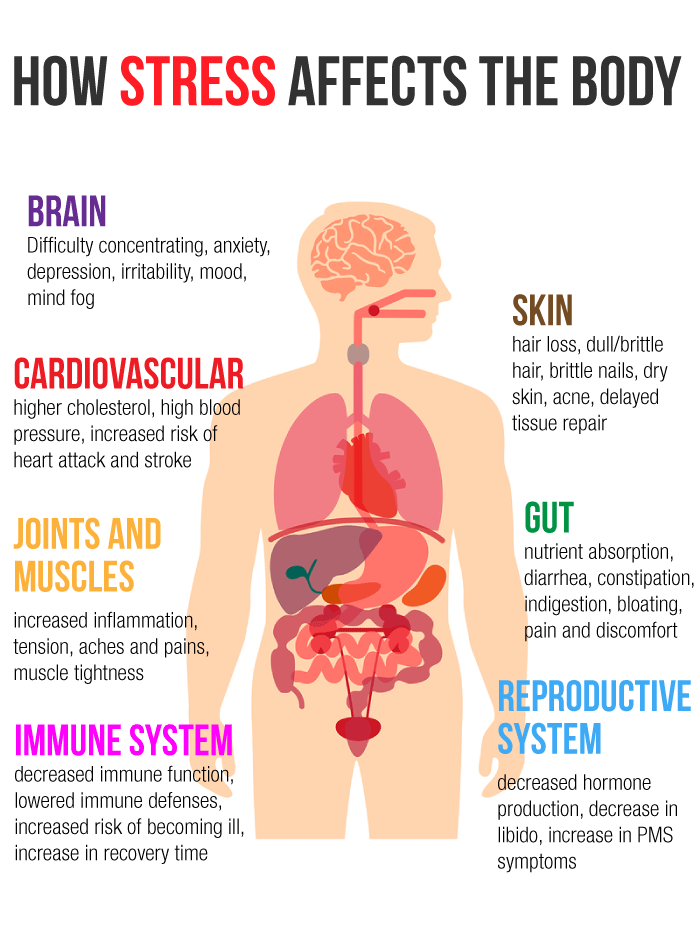 b. Muscular Configurations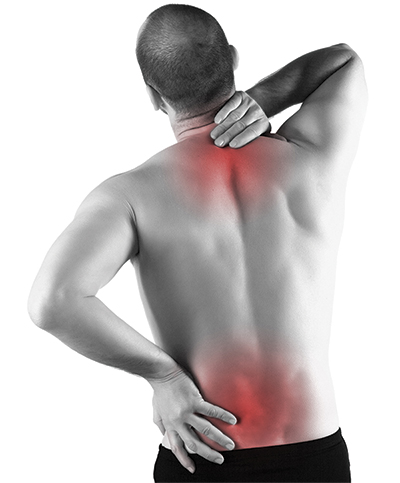 Let's take a specific muscle and use it as an example: your right shoulder. When you have a knot in your muscle (caused by dehydration, stress, tension, or if you pulled it), there will be trickle-down effects throughout your body. Your left shoulder will compensate, and you'll feel it up your neck. Your hips and knees will also become involved if the issue isn't resolved quickly.
c. Adrenal Fatigue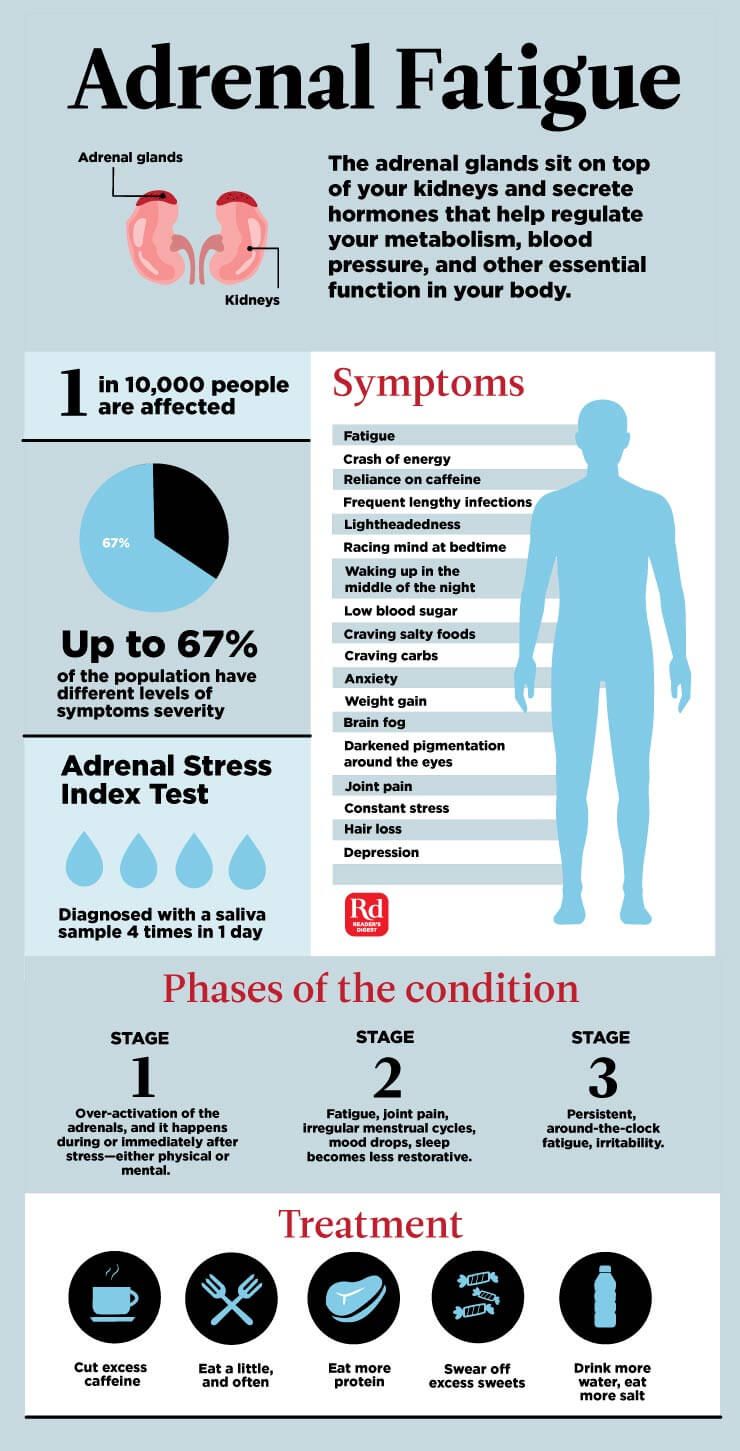 Once your body has been in a state of imbalance for some time, your hypothalamus put your body in "fight or flight" mode, which tells your adrenal glands to pump. Some people refer to this as "brain fog." I wonder how many people are diagnosed with "chronic fatigue syndrome" and then stop searching for the root cause of their issue! For me, Lyme disease corresponded with an extremely tired adrenal system. I wound up getting 15 intra-muscular shots of embryonic cells from a pig (stem cell therapy). Combined with my anti-inflammation diet, I lost around 30 pounds in 6 months, which helped to greatly speed my recovery.
d. Cancer & Chronic Illnesses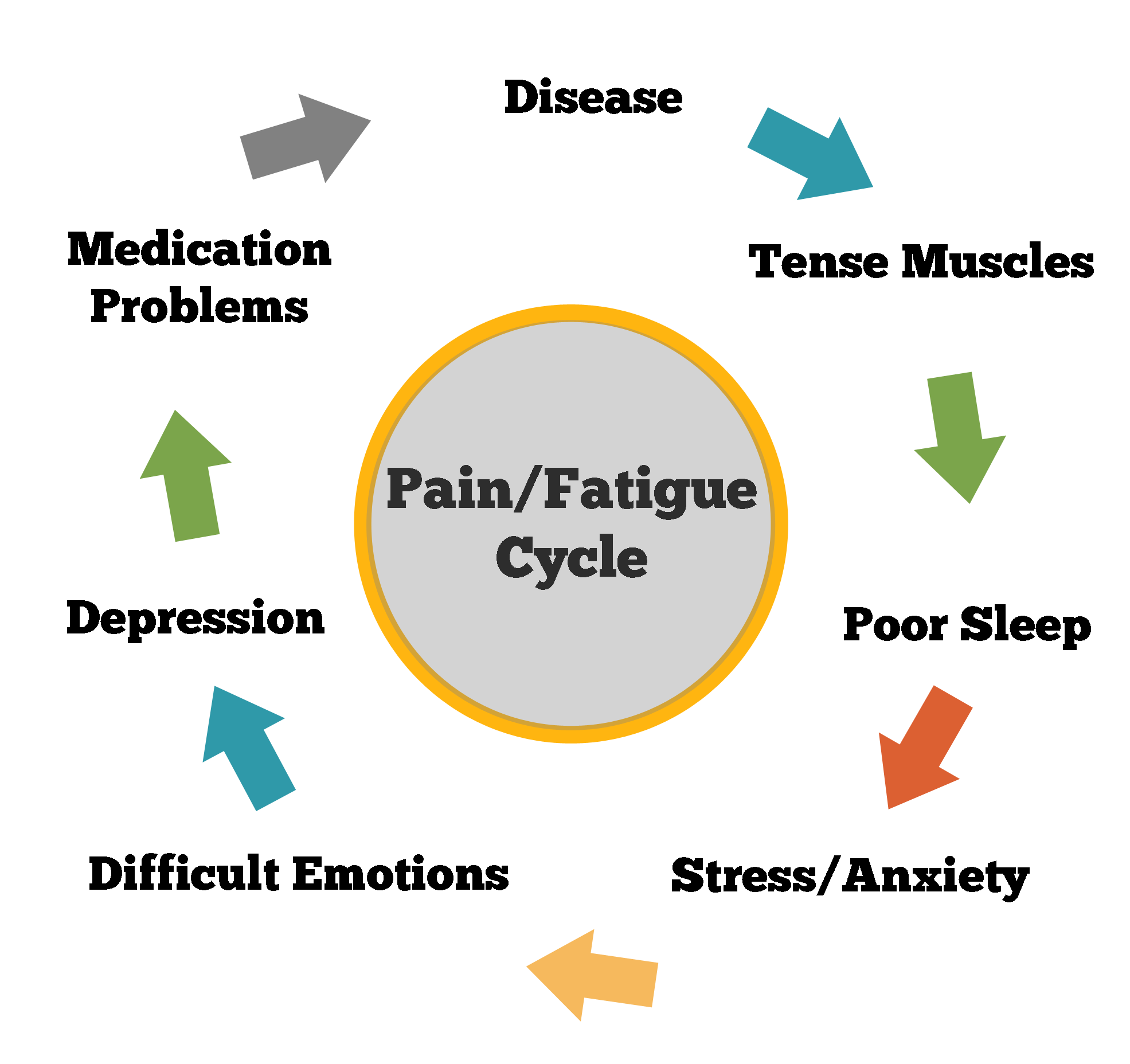 At some point, the knots in your back / neck will reduce the flow of blood, lymphatic fluid, and energy to the corresponding parts of your body. I know this first-hand, because I've had my tonsils (age 5) and appendix (age 25) surgically removed. When energy flows freely, your body is an amazing healing machine. It can eliminate toxins, pollution, parasites, and bacteria. Cancer is caused by a build-up of inflammation in the tissues, which can also be eliminated by a healthy body. "We go to a doctor looking for wellness while the doctor is only looking for illness... Your body is not low on pharmaceutical drugs." (Clive De Carle)
e. Best Solution? Proper Hydration, Quality Food